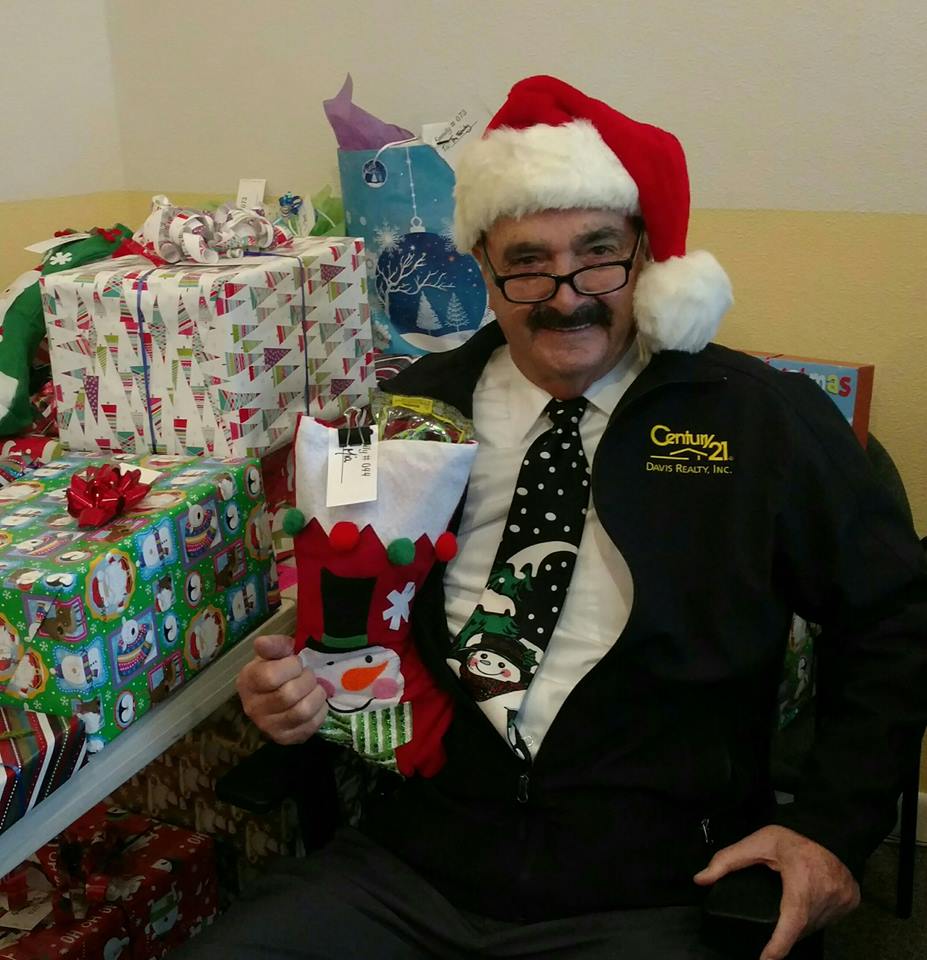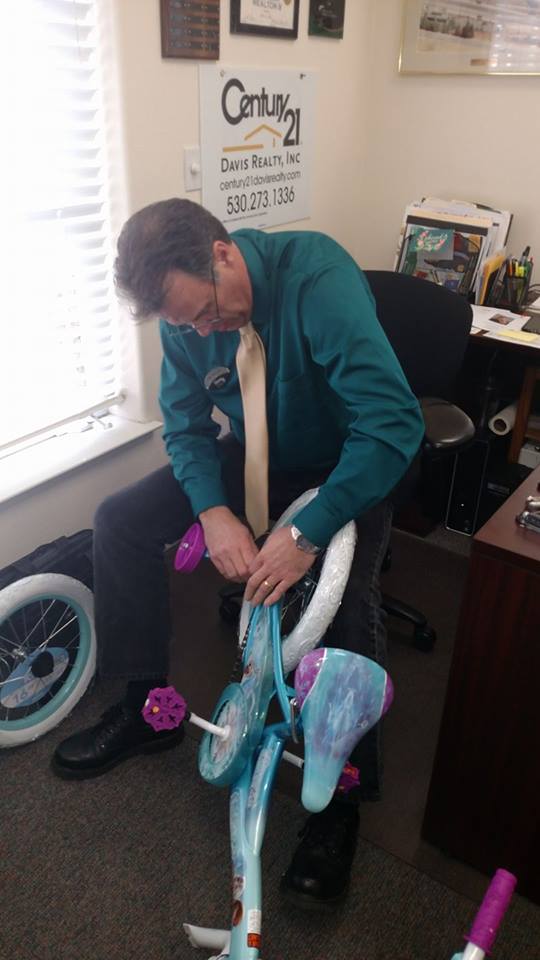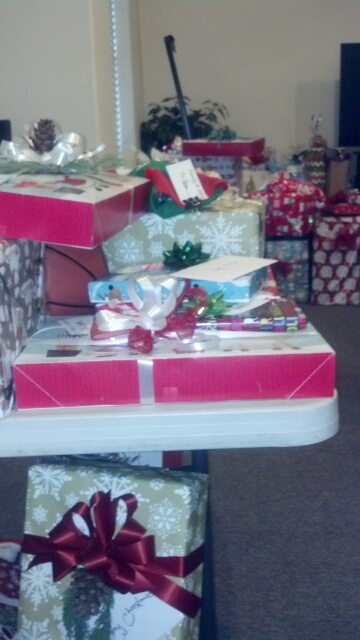 Century 21 Davis Realty, Inc. partners with the Grass Valley Salvation Army to help twelve local families this Christmas.
Walking into the big conference room at the office of Century 21 Davis Realty, Inc. is like walking into Santa's workshop during this time of the year. From boxes, to ribbon and bows, to bags and stockings, the agents and staff were busy wrapping gifts last week in preparation for the big day. Preparations started earlier in the year for what would be the largest amount of donations for the Christmas season in Century 21 Davis Realty's history. As the Realtor's and staff members gathered around the conference room in July, they decided on a goal for the season; ten. The number 10 represented the number of local families that they wanted to help this Christmas through the Salvation Army Christmas program. Salvation Army not only helps the community year around, but they also took on over 240+ families for this Christmas season providing clothes, toys, cookware, and other items to local families in need.
To make it fun for the office to participate in raising money and items, the Realtor's and Staff members decided to come up with a way to reward the participants based on the amount donated. The Realtors decided on 'levels of giving', from Bronze level to Platinum, and whomever donated the most to the cause would be named "Honorary Santa" of the office. Bob De Renzo won the title! He brought in $450 to the cause.
The office raised well over $2,700 in gift cards, items and cash, much of which was well spent during the Black Friday rush. Heather Brashear and Ashley Carpenter organized the effort and shopped over Black Friday weekend to help stretch every dollar raised just a little bit further. Together they were able to purchase over three truckloads of gifts including clothing, shoes, baby dolls, bedding, small kitchen appliances, legos, bicycles, and more Disney-licensed Frozen merchandise than you could imagine!
"We have such an incredibly generous office, it wasn't hard to get all the agent's to participate" Realtor, Heather Brashear said. "Our goal was to help 10 families out of the 243 families Salvation Army is helping this season and we met and succeeded our goal, we were able to adopt 12 families in need this Christmas. This was double the amount we were able to assist last year." From ages six months to seventy-one years young, there is no doubt that the families who were adopted by this real estate office will have a wonderful Christmas.
Heather Brashear along with Realtor Cheryl Berg, Carmella Bicking, Shirlyn Vogel and staff member Ashley Carpenter have organized the efforts along with the broker/owners Jim Myers and Gene and Joan Lehman. "It really has been a group effort", Heather Brashear said. Not only do the Realtors of Century 21 Davis Realty, Inc. participate in adopting families during the Holidays, but they also award scholarships to graduating local high school students to put toward their college tuition.
Winners of the office Christmas donation levels are:
Honorary Santa: Bob De Renzo.
Platinum Level: Sherry Blair, Jim Myers, Gene and Joan Lehman, Susan Walker, Robin Hamilton.
Gold Level: Heather Brashear (Team Brashear), Valda Luckey, Janet Millington, Shirlyn Vogel, Cheryl Berg.
Silver Level: Ken & Sabrina Robinson (Team Robinson).
Bronze: Jimmy Barbera, Barb Callaway, Jane Keller, John & Neva Walasek (Team Walasek), Pam Hanaway, Chuck Kastenholz, Charley Lehman and staff member Ashley Carpenter.
A Special Thanks to these local businesses that helped make Christmas for local families just a little bit brighter: Reliable Auto Glass 530-271-7206, The Book Seller 530-272-2131, Marianne Nyman of Sam's Beauty Supply and Salon 530-273-5663, Colleen Wilcox of American Pacific Mortgage 530-263-0376, Tara Wells of Fidelity Home Warranty 916-709-0166, Barbara Donovan, EA of Tax and Business Services 530-446-3500, The Italian Club of Grass Valley
To learn more about how Century 21 Davis Realty, Inc. could go the extra mile for you, please call our office in Grass Valley 530-273-1336 or visit www.century21davisrealty.com